EXHIBITION
Lucia Dovičáková
:
Until everything will be all right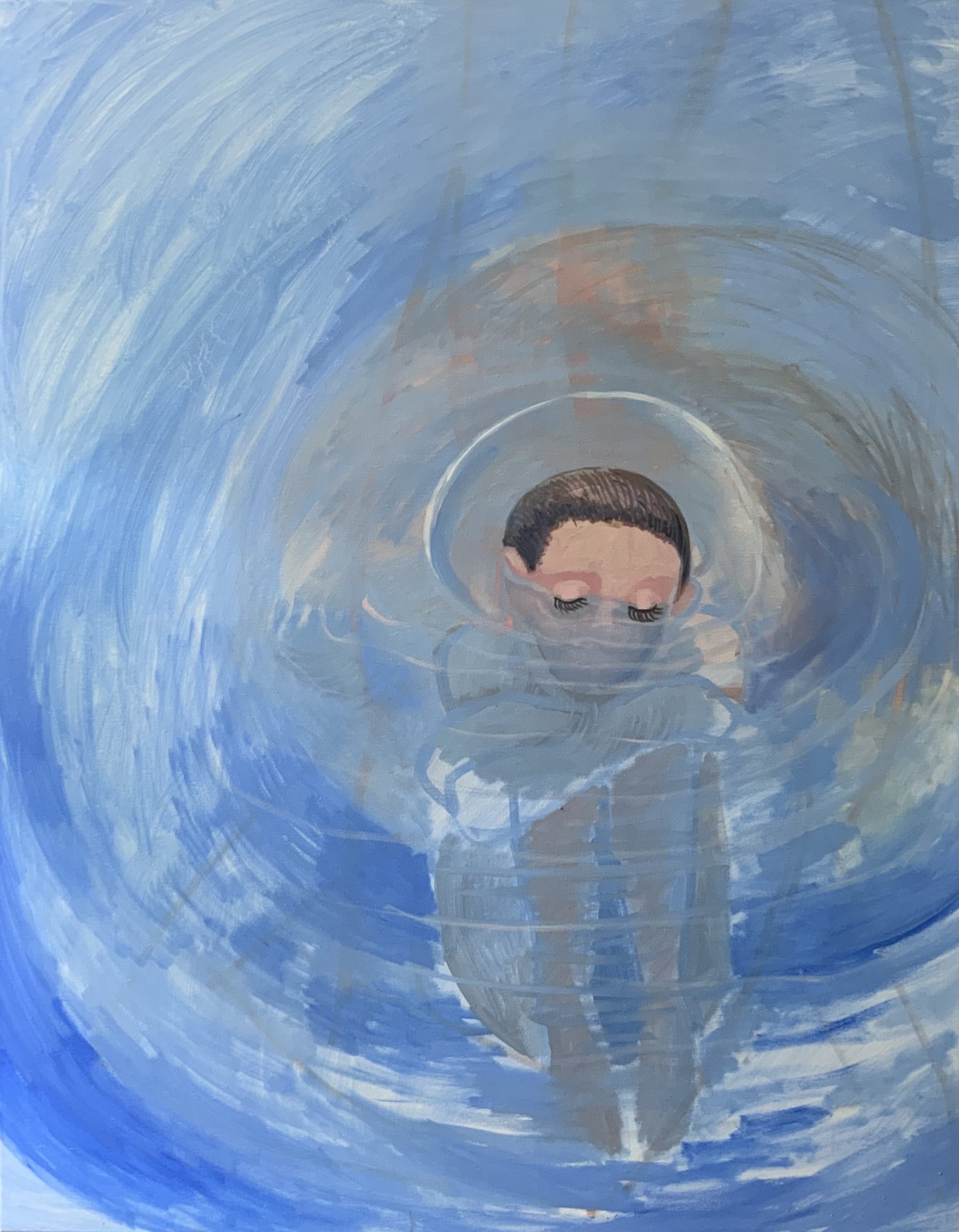 Lucia Dovičáková : Until everything will be all right
exhibition opening: 12.5. at 18:00 (Friday)
duration of the exhibition : 13.5 – 25.6.2023
exhibition curator : Alexandra Tamásová

In this solo exhibition, the artist presents for the first time works from her last period, where she presents herself in perhaps her most vulnerable form. She talks about divorce, unhappy love, and depression. It is difficult when we have nothing to do but wait for everything to be all right. Her strength lies in her willingness to step into her own darkness. We can identify ourselves with her images, we understand them because they bring to light things we know intimately, even if we wouldn't brag about them to anyone. Lucia Dovičáková does this not only for herself, but especially for us. Alexandra Tamásová, curator
——
Lucia Dovičáková (*1981)
is a graduate of Rudolf Sikora's studio of contemporary painting at the Faculty of Arts in Košice. In 2006 she was a finalist of the Oskar Čepan Prize, in 2011 she became a laureate of the Tatra Banka Young Creator Award. The artist is a sharp observer of every day, peripheral, and seemingly banal themes of women's existence, whose banality is provocative and ironic in her painting. At the same time, the content of her paintings corresponds to her distinctive style, with an affinity for naive, "non-academic" expression, which does not lack a good dose of individuality and recession. She has exhibited in several solo and group exhibitions at home and abroad, and is part of several important collections. She currently lives and works in Košice.
The project was supported by the Fund for the Support of Art from public funds.