EXHIBITION
Patrícia Koyšová
:
Everything unknown looks amazing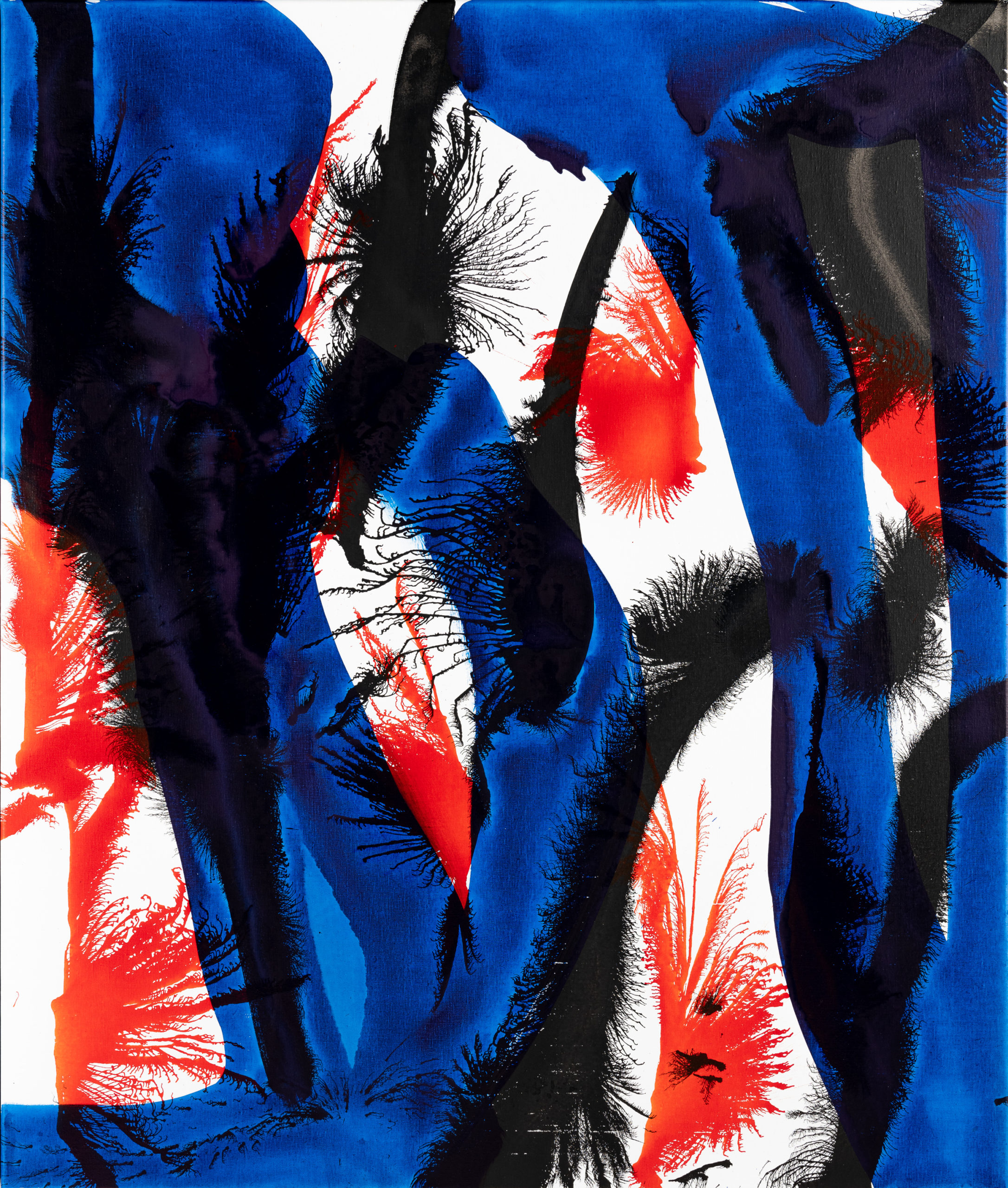 Patrícia Koyšová : Everything unknown looks amazing
opening of the exhibition: 1.7.2023 (Saturday) at 5.00 p.m.
curator of the exhibition : Michal Stolárik
exhibition duration : 2.7 – 3.9.2023
"The current exhibition project Everything Unknown Looks Amazing presents works from the New Species series, which have been continuously created since last year. At first glance, we can observe a shift in the artist's work, which is communicated through the works' formal, technological, and ideological aspects. The initial experiments, which are reflected in the current works, were carried out in a temporary studio spatially predestined to create monumental realizations. However, the author's development is often unpredictable, so, despite the opportunities offered, she focused on small paper formats, on which she tried working with ink. So far faithful primarily to acrylic, she has discovered new expressive and technological possibilities of the historical technique, which she has managed to transfer to the painting canvases." – Michal Stolárik
:
Patrícia Koyšová (1985, Nové Zámky) lives and works in Bratislava. She completed her studies in the 4th studio under the guidance of Ivan Csudai at the Academy of Fine Arts in Bratislava. In 2021 she became a finalist of STRABAG Artaward. She has exhibited her work in galleries such as Galerie 10, St. Moritz, Switzerland, White & Weiss, Bratislava, Hájovňa Červená studňa, Banská Štiavnica, Danubiana Meulensteen Art Museum, Bratislava, Industra Art, Brno, Nová Cvernovka, Bratislava, Galeria Plusmínusnula, Žilina, SODA Gallery, Bratislava, etc.
The project was supported by the Slovak art fund.