EXHIBITION
Helen Tóth
:
Ode to the conifers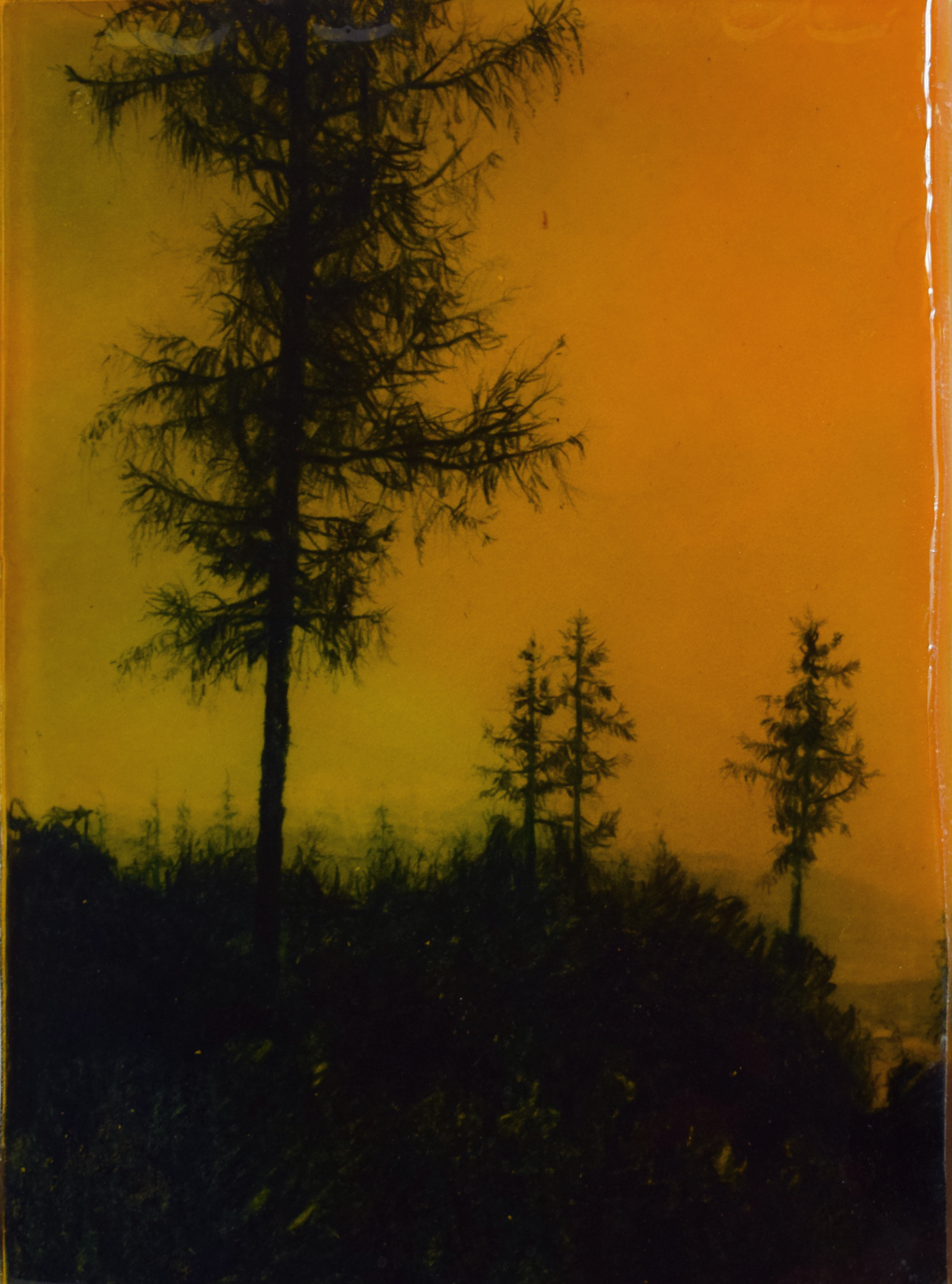 Exhibition opening : 18.3.2023 at 5:00 pm
Exhibition duration : 19.3 – 30.4.2023
Curator : Peter Mačaj
"In 2004, the sky fell on the Tatra forest. It literally fell, because the type of wind that blew the forest down like a match is called a falling wind or also gravity wind.. The sky is not static. In fact, it is constantly flowing like a river, which then, in a single moment, in a single wave, poured over the Tatra Mountains. The Tatra forest stood no chance against that mass of falling sky. In a short moment it was almost lying on the ground, covered with everything that was over it, covered with the whole sky… All of us have had the experience of being swamped by something that infinitely exceeded us. Helena Tóthová's new paintings inspired by the Tatra Mountains give us an interesting answer to the question of how to cope with such an experience."

Peter Mačaj, curator
Helen Tóth (*1992, Dunajská Streda) s a graduate of Csudai's 4th studio and Fischer's +XXI studio at Academy of Fine arts in Bratislava. She works with painting, drawing, and to a lesser extent, installations of found objects or subtle interventions in the landscape from the category of land art. Virtually all of her works to date are the result of a long-standing interest in branches, trees, forests, the ecosystem, and the search for a symbiotic relationship between nature and man. The forest is Tóth's leitmotif, the main theme of her works presented at solo and collective exhibitions at home and abroad. She is a two-time finalist of the prestigious Painting of the Year award. She has a studio in Nová Cvernovka in Bratislava and lives in Dunajská Streda.